PRESIDENT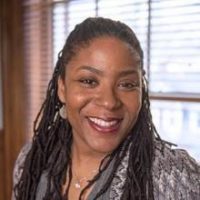 Riché J. Daniel Barnes is Dean of Pierson College and Affiliate Professor of Anthropology at Yale University where she is also the co-Director of the Mellon Mays and Edward A. Bouchet Undergraduate Fellowships Program. A socio-cultural anthropologist, Barnes's research focuses on a broad range of issues concerning Black families throughout the African Diaspora, including schools, communities, and cities, Black women's roles as mothers, and gender strategy as it relates to marriage, career, and motherhood. Barnes is the author of Raising the Race: Black Career Women Redefine Marriage, Motherhood, and Community (2016), in which she coined the term "black strategic mothering" while investigating what she refers to as the neo-politics of respectability. Her book, Raising the Race, was nominated for a 2016 NAACP award, and won the 2017 Distinguished Book Award for the Race, Gender, and Class Section of the American Sociological Association. A scholar committed to excellence in teaching and mentorship, Dr. Barnes is the co-founder and director of the Association of Black Anthropologists Mentoring Program, the incoming President of the Association of Black Anthropologists (2019-21) and winner of the 2019 AAA/Oxford University Press Award for Excellence in Undergraduate Teaching of Anthropology. Her research and essays have appeared in journals and readers including The Second Generation of African American Pioneers (2018), The Annals of Anthropological Practice (2015), The Gender, Culture and Power Reader (2015), The Changing Landscape of Work and Family in the American Middle Class (2008), and the forthcoming volume Cultural Anthropology: Contemporary, Public, and Critical Readings (2020). Barnes's current ethnographic research expands on her conceptualization of Black Strategic Mothering to explore the impact of race, class, and gender on Black and Latinx women's strategies for educating and enculturating their children in the current neoliberal "choice" market
---
PRESIDENT-ELECT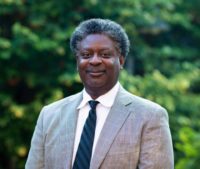 Bertin Louis is an Associate Professor of Anthropology and African American & Africana Studies (AAAS) in the Anthropology Department at the University of Kentucky and serves as the inaugural Director of Undergraduate Studies for the AAAS program.  He is a cultural anthropologist with research interests in the African diaspora, Africana Studies, religion (Haitian Protestantism), race and racism, human rights, statelessness, and antiracist movements. Dr. Louis studies the growth of Protestant forms of Christianity among Haitians transnationally, which is featured in his New York University Press book,
"My Soul is in Haiti: Protestantism in the Haitian Diaspora of the Bahamas (2015)"
 which was a Finalist for the 2015 Haitian Studies Association Book Prize in the Social Sciences. He is the President-Elect of the Association of Black Anthropologists (2019-2011), a 2013 Southeastern Conference (SEC) Travel Grant Award recipient and a 2012 American Anthropological Association (AAA) Leadership Fellow. Dr. Louis teaches courses in Black Studies and Cultural Anthropology and he received his PhD in 2008 from the Department of Anthropology at Washington University in Saint Louis.
---
SECRETARY-TREASURER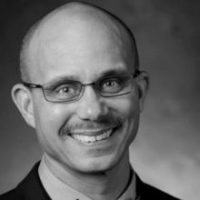 Lee D. Baker is the Mrs. A. Hehmeyer Professor of Cultural Anthropology, Sociology, and African & African American Studies at Duke University. He received his B.S. from Portland State University and doctorate in anthropology from Temple University. He has been a resident fellow at Harvard's W.E.B. Du Bois Institute, the Smithsonian's National Museum of American History, The University of Ghana-Legon, the American Philosophical Society, and the National Humanities Center. His books include From Savage to Negro: Anthropology and the Construction of Race, 1896-1954 (1998), Life in America: Identity and Everyday Experience (2003), and Anthropology and the Racial Politics of Culture (2010). Although he focuses on the history of anthropology, he has published numerous articles on such wide-ranging subjects as socio-linguistics to race and democracy. Baker is also the recipient of Richard K. Lublin Distinguished Teaching Award and served as Duke's Dean of Academic Affairs from 2008-2016, and currently he chairs Duke's Department of Anthropology.
---
PROGRAM COMMITTEE CHAIRS
Michael Ralph teaches in the Department of Social and Cultural Analysis at New York University, where he serves as the Director of Undergraduate Studies. Michael is the author of the University of Chicago Press book, Forensics of Capital. He is Editor-in-Chief of Transforming Anthropology, the flagship journal of the Association of Black Anthropologists, and a member of the Cultural Anthropology Editorial Board. Michael wrote and directed the forthcoming animated, short, musical, "Fishing," which explores the ingenuity of people who are incarcerated. Michael is responsible for the Treasury of Weary Souls, the world's most comprehensive ledger of insured slaves.
Kimberly Eison Simmons is currently an Associate Professor of Anthropology and African American Studies and Interim Director of the Institute for African American Research at the University of South Carolina. She received her B.A. in Spanish from Grinnell College and her Ph.D. in Anthropology from Michigan State University where she was also a Researcher-in-Residence with the African Diaspora Research Program. Much of her research focuses on women's organizations, Afro-Dominicanness, African American culture and experience, and the cultural construction of identity in the African Diaspora focusing on African Americans and Afro-Latinos/as. She is the author of Reconstructing Racial Identity and the African Past in the Dominican Republic (University Press of Florida, 2009) and co-editor of Afrodescendants, Identity, and the Struggle for Development in the Americas (Michigan State University Press, 2012). She is currently working on a book focusing on Afro- Dominicanness, identity, and the politics of natural hair). She is also past President of the Association of Black Anthropologists.
---
COMMUNICATIONS COLLECTIVE
VP OF COMMUNICATIONS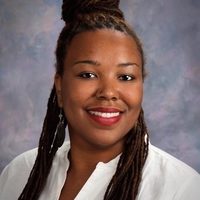 Laurian Bowles is Associate Professor & Chair of anthropology and core faculty of Africana Studies at Davidson College.  As a cultural and visual anthropologist, her research interests include ethnographic photography, sensory ethnography in Ghana and the African Diaspora and feminist theory. Whether in her dissertation with rural to urban migrants in Ghana or ongoing projects focused on photographic representation and power, she is always interested in the mobility and migration of African and African-descendant women. Dr. Bowles's research methodologies also use collaborative photography with Ghanaian women and queer women of color and  at Davidson College, Dr. Bowles teaches courses on decolonizing anthropology theory, feminist ethnography, African popular culture and diasporic studies. She earned her PhD in Anthropology (with a specialization in visual ethnography, migration and feminist methodologies) from Temple University in 2011, an MA in Anthropology of Media at SOAS in 2001 and a B.A. in Journalism and African and African American Studies at Penn State.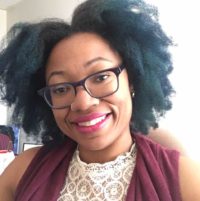 Ashanté M. Reese is Assistant Professor in the department of Geography and Environmental Systems at the University of Maryland, Baltimore County. She completed her Doctorate in anthropology (with a specialization in race, gender, and social justice) at American University in 2015 where she also earned a Masters in Public Anthropology in 2013.  Her dissertation, "Groceries and Gardens: Race, Place, and Food Access in Washington, D.C." is an ethnographic exploration of food access and community building in a D.C. neighborhood. Situating the neighborhood in historical and contemporary perspectives, she specifically examines the roles of race and class in the gradual decline in food access and in the ways residents actively navigated the decline. In addition to her food studies work, Dr. Reese has conducted ethnographic fieldwork in Baltimore, MD, during which she interviewed aging Baltimore residents about their Diabetes care an management to ascertain similarities and differences across race, gender, and class.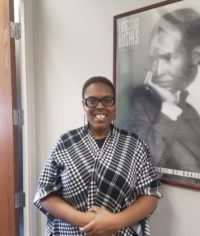 Kaniqua Robinson is a Visiting Assistant Professor in the Department of Africana Studies at the University of Pittsburgh. She received her Ph.D. in Applied Anthropology (cultural) from the University of South Florida in December 2018. Her research interests include politics of memory, religion and social control, Black feminism, and racial politics of the Southern United States. Her dissertation study, "The Performance of Memorialization: Politics of Memory and Memory-Making at the Arthur G. Dozier School for Boys," investigates the role of religion and the politics involved in the memory-making processes of a state reform school in Marianna, Florida. Dr. Robinson is currently working on a book manuscript based on her dissertation research.
---
TRANSFORMING ANTHROPOLOGY EDITOR-IN-CHIEF
Aisha M. Beliso-De Jesús is Professor of Anthropology in the Departments of Spanish and Portugese and American Studies at Princeton University. A cultural and social anthropologist, Dr. Beliso-De Jesús has conducted ethnographic research with Santería practitioners in Cuba and the United States since 2003. Her book, Electric Santería: Racial and Sexual Assemblages of Transnational Religion(Columbia University Press, 2015) details the transnational experience of Santería, in which racialized and gendered spirits, deities, priests, and religious travelers remake local, national, and political boundaries and actively reconfigure notions of technology and transnationalism. Her current research, "Policing African Diaspora Religions," draws on ethnographic research with police and religious practitioners in the United States exploring questions of race, religion, and policing.
---
ANTHROPOLOGY NEWS EDITORS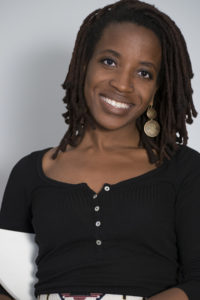 Michelle Munyikwa is an MD/PhD candidate in anthropology at the University of Pennsylvania. Her current research explores the intersection of care and governance in Philadelphia through the lens of displacement, beginning with an ethnographic study of refugees and the institutions that serve them. She analyzes Philadelphia – and by extension, the United States – as a place shaped by migration and displacement, from successive refugee migrations beginning in the late 18 century to other movements, like the Great Migration, that have shaped demographic patterns and social life in the City of Brotherly Love. Drawing from a large, diverse archive that brings news, personal narratives, oral histories, and cultural representations into conversation with semi-structured interviews and ethnographic participant-observation at multiple sites, her work strives to understand what making refuge looks like and for whom true asylum is possible. Broadly, she is interested in questions of race, inheritance, embodiment, temporality, affect and care. She received her B.S. from the College of William and Mary in 2011, where she self-designed a major in biochemistry and molecular biology and dual-majored in anthropology.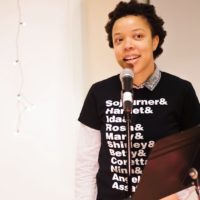 Amelia Simone Herbert is a PhD candidate in the Anthropology and Education program at Columbia University, Teachers College. Amelia's research focuses on youth and the politics of aspiration in the context of unequal schooling landscapes. In particular, she is interested in the speculative aspects of schooling and the educational moves people make to expand possible futures in the face of spatially and racially inscribed inequality. Her dissertation is an ethnography of a no-fee independent high school in Cape Town's oldest peri-urban township which explores how students, families, and alumni perceive the role of schooling in achieving upward mobility and broader social transformation in the "new" South Africa. Amelia holds a B.A. in History from Duke University and master's degrees from Hunter College and Teachers College. She was a teacher in Newark and New York City public schools for nearly a decade and has also taught in teacher education programs that serve high need secondary schools in New York City and Cape Town. Amelia's current research is supported by fellowships from the Ford Foundation and the Fulbright-Hays Program.
---
MENTORING SESSIONS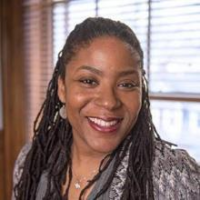 Riché J. Daniel Barnes is the Dean of Piersen College at Yale University where she is also an affiliate professor in the Department of Anthropology. She received her B.A. in Political Science from Spelman College, her M.S. in Urban Studies from the Andrew Young School of Policy Studies at Georgia State University and her M.A. and Ph.D. in Cultural Anthropology with a certificate in Women's, Gender, and Sexuality Studies from Emory University. Her research to date has focused on a broad range of issues concerning Black families throughout the African Diaspora (broadly defined), schools, communities, and cities; Black women's roles as mothers; and gender as it pertains to marriage, career, and motherhood. Her book, Raising the Race: Black Career Women Redefine Marriage, Motherhood and Community (Rutgers Press 2016), was nominated for an NAACP award and named winner of the 2017 Distinguished Book Award for the Race, Gender, and Class Section of the American Sociological Association. Prior to her role at Yale, Dr. Barnes taught at Smith College and was Assistant Dean of Social Sciences and Associate Professor of Anthropology at Endicott College.
---
ARCHIVIST/HISTORIAN

Kamela Heyward-Rotimi is a public scholar-activist whose work reflects her commitment to actualizing 'theory into practice.'  Executive Director and Founder of the international Knowledge Exchange Research Group, (KERG), she holds affiliations with Duke University and Obafemi Awolowo University, Nigeria.  KERG is currently conducting research that will inform the development of an open source digital repository and open access educational program that will support the bidirectional exchange of scholarship for African descended scholars.  Her scholarship which addresses the intersection of race, science, and digital media/technology examines racialized communities use of digitized communication mediums to negotiate transnational social, economic, and political injustices.  Awarded the international California Series Public Anthropology Book award, she is completing a manuscript exploring Nigerian youths' appropriation of new media technologies in the advance fee fraud online scam '419', also known as Yahoo-Yahoo, and the scams impact on the Nigerian national identity. Heyward-Rotimi received her B.A. in English with a specialization in Sociology/Anthropology from Spelman College and her M.A./Ph.D. in Cultural Anthropology from the University of Massachusetts at Amherst.
---
MEMBER AT LARGE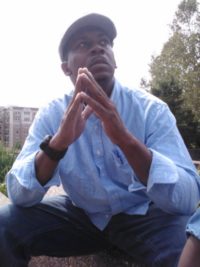 Kalfani Turé is a practicing urban ethnographer, who currently holds a Postdoctoral Associate position at the Urban Ethnography Project at Yale University. Ture` earned a BA in African/African American Studies and Criminal Justice at Rutgers, The State University of New Jersey and a MA in Applied Anthropology at Georgia State University in Atlanta, Georgia. Additionally, he holds a doctorate of philosophy degree from American University in Washington, D.C., with a focus on race, place, urban crime and urban ethnography. The particular site of Ture's doctoral research is one of the most historical African American neighborhoods within Washington, DC (WDC) and the largest and most ill-reputed public housing community in the nation's capital. This public housing community, formally named Barry Farm Public Dwellings by city officials and outsiders and referred locally and affectionately as the "Farms," is located east of the Anacostia River (EoR) – a river that forms an expansive separation between the WDC's majority African American communities from their more affluent and privileged counterparts on the mainland. The Farms' community serves as a time capsule to which each segmented layer of time informs social science about the nexus between race and place and how citizenship is constituted and then re-constituted both racially and spatially. It also informs us on the operations of structural violence as deployed by the elite and political representatives of the state.
---
VACANCIES
MEMBERSHIP CHAIR
AWARDS CHAIR
NOMINATION COMMITTEE
STUDENT REPRESENTATIVES