PRESIDENT
Bertin M. Louis, Jr.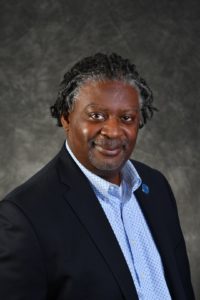 Bertin M. Louis, Jr. is Associate Professor of Anthropology and African American & Africana Studies (AAAS) at the University of Kentucky. He is a past Editor of Conditionally Accepted, and a regular contributor to Higher Ed Jobs. He served as the inaugural director of undergraduate studies for AAAS at the University of Kentucky (2019-2021) and as Vice Chair of the Africana Studies Program at the University of Tennessee, Knoxville (2014-2019). Dr. Louis studies the growth of Protestant forms of Christianity among Haitians transnationally, which is featured in his New York University Press book, "My Soul is in Haiti: Protestantism in the Haitian Diaspora of the Bahamas (2015)"  which was a Finalist for the 2015 Haitian Studies Association Book Prize in the Social Sciences.  He also studies human rights, statelessness among Haitians in the Bahamas, anti-Haitianism, and antiracist social movements in the US South. Dr. Louis teaches courses in Black Studies and Cultural Anthropology and he received his PhD in 2008 from the Department of Anthropology at Washington University in Saint Louis.
---
PRESIDENT-ELECT
Jemima Pierre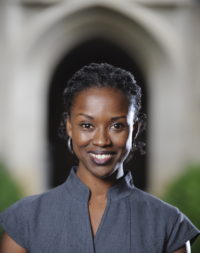 Jemima Pierre is Associate Professor at UCLA, jointly appointed in the Department of African American Studies and the Department of Anthropology. She is also a Research Associate at the inaugural Centre for the Study of Race, Gender and Class at the University of Johannesburg. Her research and teaching interests are located in the overlaps between African Studies and African Diaspora Studies and engage three broad areas: 1) race and political economy; 2) transnationalism and diaspora and; 3) the cultural politics of knowledge production. She is the author of The Predicament of Blackness: Postcolonial Ghana and the Politics of Race (Winner of the 2014 Elliot Skinner Book Award in Africanist Anthropology; long listed for the 2013 OCM – BOCAS Literary Prize; Recipient for the 2012 Bevington Fund First Book Grant). Dr. Pierre was a 2019-2020 recipient of the University of California President's Faculty Research Fellowship.
---
SECRETARY-TREASURER
Shanti Parikh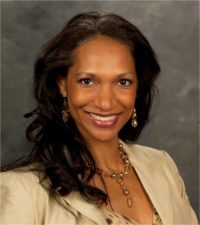 Shanti Parikh is Chair of African and African-American Studies and Professor of Sociocultural Anthropology and of African and African-American Studies at Washington University in Saint Louis. Her research focuses on the intersections of race, gender, sexuality, and capitalism, and the politics of state and global interventions (such as public health, humanitarian aid, and legal reforms) that emerge to manage, protect, and mold populations. Her primary research has been the history and ethnography of sexuality, gender, and class in Uganda, East Africa with particular interest in how they have been shaped by the HIV epidemic and aggressive efforts to track, measure, and control what has become the most studied modern epidemic. She is the author of Regulating Romance: Youth Love Letters, Moral Anxiety, and Interventions in Uganda's Time of AIDS (Vanderbilt, 2015), and co-author of, The Secret: Love, Marriage and HIV (Vanderbilt, 2009). She is currently writing an ethnography on black masculinity along the TransAfrica Highway based on over 20 years of research. She is also involved in an on-going research project on commercial sex and mobility in HIV hotspots in truck stops, fishing communities, and sugar growing regions in Uganda.
---
PROGRAM COMMITTEE CHAIR
Mieka Polanco
Mieka Polanco is a social scientist working on gender equity, racial justice, and social inclusion. With over a decade of research, writing, and teaching about critical race studies, mass incarceration, and the culture of punishment, Dr. Polanco has more recently been working in public policy, focusing on gender and inclusion in international development. She brings an intersectional feminist approach to her work, strives to build alliances with diverse stakeholders, and is guided by the belief that policy and programs should be formed with a nuanced understanding of local sociopolitical dynamics, and respond to the diverse needs and concerns of the communities they aim to serve.
---
COMMUNICATIONS COLLECTIVE
VP OF COMMUNICATIONS
Kaniqua Robinson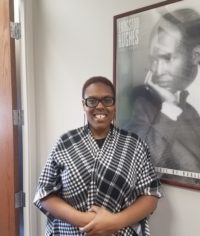 Kaniqua L. Robinson is an Assistant Professor in the Department of Anthropology at Furman University. Her research interests include politics of memory, race and the criminal justice system, Black feminism, racial politics of the U.S. South, and African American deathways. Dr. Robinson is currently working on her book manuscript based on her dissertation research ("The Performance of Memorialization: Politics of Memory and Memory-Making at the Arthur G. Dozier School for Boys), which investigates the politics involved in the memory-making processes of a state reform school in Marianna, Florida. She received her Ph.D. in Applied Anthropology (cultural) from the University of South Florida in December 2018. Dr. Robinson earned a M.A. in Anthropology and B.A. in English from Georgia State University.
Laurian Bowles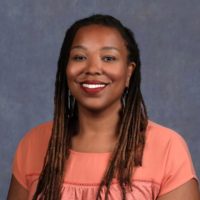 Laurian Bowles is a cultural anthropologist who researches, writes, and teaches about social mobility, sensory politics, and the visual economies of women's labor in Africa and the Diaspora. As a critically engaged scholar with 20 years of fieldwork in Ghana, she attends to the way in which women's activism take shape through quotidian forms of mobilization and refusals in public and intimate spaces. Especially interested in the haptic nature of photographs and the circulation of pictures as material artifacts, Laurian studies how blackness, class, and queerness are formed through visual storytelling. Her most recent articles can be find in Feminist Anthropology and the Senses and Society. She is an Associate Professor & the chair of Anthropology at Davidson College.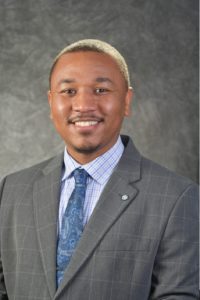 Edward C. Davis IV teaches African American Anthropology at Southland College Prep Charter High School in Richton Park, Illinois for dual-credit with Loyola University Chicago. For 8 years, Davis rebooted Africana and Anthropology at Malcolm X College as tenured faculty, Social Sciences Chair, and discipline liaison for City Colleges of Chicago. Davis became Mellon research scholar at the Margaret Walker Center at Jackson State University in Mississippi before his current post in Illinois. Davis earned an MPhil in Anthropology at University of Cambridge, and MA-PhD degrees in African Diaspora studies at University of California, Berkeley. His dissertation Beer, Blood, and the Bible: Economics, Politics, and Geolinguistic Praxis in Kongo-Ngola linked ancient Nubian pharmacological agronomics with postcolonial TV ads; centuries of uterine dynastic kinship in the Kongo Kingdom and Lunda Empire; and ethnolinguistic cultural restitution via Chokwe algorithmic lusona proverbs to restore global Native sovereignties. This research undoes the 1662 law of partus sequitur ventrem. In 1619, ancestors of his paternal grandmother's own grandmother's grandmother arrived in Virginia from Malanje, Angola. Davis takes pride in his Maroon DNA on the Illinois Trail of Tears in Underground Railroad homesteads. After working in Congo-Angola, Davis formed Uloño Geolinguistic Praxis Services, Inc. based on the Umbundu principle of intergenerational knowledge.
---
TRANSFORMING ANTHROPOLOGY EDITOR-IN-CHIEF
Aisha Beliso-de Jesus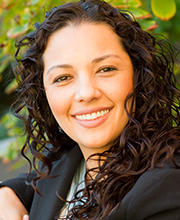 Aisha M. Beliso-De Jesús is editor of Transforming Anthropology, the flagship journal of the Association of Black Anthropologists, and Professor of Anthropology in the Departments of Spanish and Portugese and American Studies at Princeton University. A cultural and social anthropologist, Dr. Beliso-De Jesús has conducted ethnographic research with Santería practitioners in Cuba and the United States since 2003. Her book, Electric Santería: Racial and Sexual Assemblages of Transnational Religion(Columbia University Press, 2015) details the transnational experience of Santería, in which racialized and gendered spirits, deities, priests, and religious travelers remake local, national, and political boundaries and actively reconfigure notions of technology and transnationalism. Her current research, "Policing African Diaspora Religions," draws on ethnographic research with police and religious practitioners in the United States exploring questions of race, religion, and policing.
---
ARCHIVIST/HISTORIAN
Elgin L. Klugh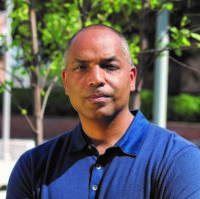 Elgin L. Klugh is an Associate Professor in the Department of Applied Social and Political Sciences at Coppin State University. He is an alumnus of Morehouse College and the University of South Florida doctoral program in Applied Anthropology. His primary research interests include heritage, cultural landscapes, community revitalization, and Genealogy.  In his current role as President of the Laurel Cemetery Memorial Project, Inc., he focuses on the history and remembrance of Baltimore's former Laurel Cemetery. Additionally, Dr. Klugh serves as the archivist and historian for the Association of Black Anthropologists.
---
STUDENT INTEREST GROUP (SIG) REPRESENTATIVES
Pasama Cole-Kweli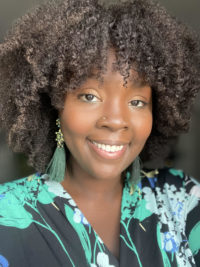 Pasama Cole-Kweli (M.A., A.B.D.) is a Ph.D. candidate in cultural anthropology at the University of Kentucky. As a Black feminist environmental ethnographer, her work expands the boundaries of how Black ecological relationships are researched and theorized in anthropology. Pasama's dissertation research is based in the South Carolina Sea Islands and engages intergenerational knowledge, plantation landscapes, and the politics of climate change response initiatives. More broadly, her dissertation confronts the intersections of race, place, climate destruction, and rural Black futures.
Pasama earned a Bachelor's of Science at The University of Tampa (2016) and Masters of Arts at the University of Kentucky (2021). Her passion for environmentalism stems from her upbringing on her family's farm in Pembroke Township, Illinois–an ecologically rich community disenfranchised by historic economic and environmental injustices. This lived experience drives her to amplify the voices of communities challenged by Western-centric narratives within academia and the greater public. Ultimately, she aims to use her scholarship to celebrate Black contributions to climate solutions and engage in restorative justice practices that promote social and ecological transformation. In the Association of Black Anthropologists, Pasama serves as one of the chairs of the Student Interest Group (SIG).
Adrian Godboldt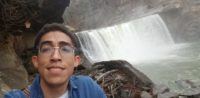 Adrian Godboldt is a masters graduate student in the applied anthropology program at the University of Kentucky. He received his undergraduate in anthropology at the University of Tennessee, Knoxville. His research interests are in community organizing, social movements, and cross-community solidarities – primarily through tracing the flows of power and linking a point of solidarities between racialized and marginalized communities in the US and abroad. 
Alexis L. Holloway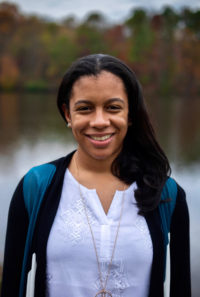 Alexis Ligon Holloway is a third year Cultural Anthropology PhD student and Dean's Graduate Fellow at Duke University. Her research explores how the mechanisms of white supremacy operate in classical music performance, examining how racial and aesthetic hierarchies position black bodies as aberrant in these spaces. As a filmmaker, Alexis hopes to produce a multi-modal dissertation, consisting of a written portion and an accompanying documentary that attends to the aural and performative aspects of her research. Alexis is currently working on the Decolonial Pedagogy Committee at Duke, collaborating with professors to create a black feminist theories syllabus for incoming Cultural Anthropology graduate students. As one of the chairs of the Association of Black Anthropologist's Student Interest Group (SIG), Alexis is passionate about working against gate keeping practices that discourage black and other POC students from feeling welcomed and valued. In her free time, Alexis likes to play with her puppy, Penny, read Octavia Butler, play viola, and attempt to bake bread.
Jason Vasser-Elong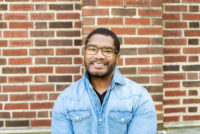 Jason Vasser-Elong is a doctoral student in the College of Education at the University of Missouri – St. Louis, where he also earned a Master of Fine Arts degree in creative writing and studied cultural anthropology and African Diaspora studies. He is the author of Shrimp (2Leaf Press, 2018), a collection of poetry that analyzes identity in a post-colonial context. His peer reviewed essay "Treading the Atlantic" appears in the special edition of the Canadian Journal of Netherlandic Studies – special issue on "Netherlandic Migrations: Narratives from North America". A General Anthropology Division travel award recipient for the 2021 American Anthropological Association's annual meeting in Baltimore, MD, where he presented "Treading the Atlantic". He has published articles in The St. Louis – Post Dispatch and The Saint Louis American newspapers. Jason's most recent poetry can be found in SAPIENS magazine, where serves as poet-in-residence for 2022.
---
ANTHROPOLOGY NEWS EDITORS
Annika Doneghy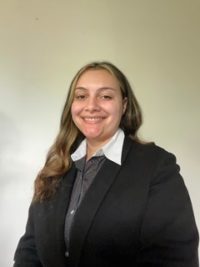 Annika Doneghy is a second-year student at Case Western Reserve University (CWRU). She is in a joint PhD/MPH program focusing on Medical Anthropology and Health Policy and Management. She holds a Master of Arts in Applied Anthropology from the University of Kentucky, where she was a Lyman T. Johnson Diversity Fellowship recipient, and a Bachelor of Science in Anthropological Sciences from The Ohio State University, where she was a Morrill Scholarship recipient. Annika is currently a Bill Anderson Fund Fellow.
She conducted her master's research on autism spectrum disorder (ASD) with a focus on access to resources. She has served as a research assistant for the PAST (Partnering Anthropology with Science and Technology) Foundation in her hometown Columbus, Ohio, working on a project for the Ohio Department of Education during the COVID-19 pandemic. She plans to continue her research at CWRU by studying the intersection of disasters, disability studies, and health policy.
Meryleen Mena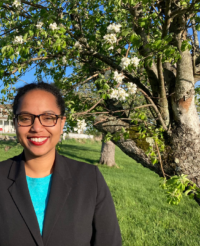 Meryleen Mena is a Visiting Assistant Professor of Anthropology at Bates College in Maine. She holds a Doctoral degree in Socio-cultural Anthropology, and a Graduate Certificate in Women and Gender Studies. At Bates, Mena engages in good trouble: teaching courses on the Afro-Latinx Diasporas in the U.S., Black Diasporic Feminist Thought, and Latin America through decolonial and abolitionist frameworks.  In 2016, she received the Ruth Landes Memorial Research Fund for dissertation field research in São Paulo, Brazil.  From 2019-2021, Mena was a Mellon/ACLS Post-doctoral Public Policy Fellow focused on youth (in)justice and taught for the City University of New York.
Mena's award-winning doctoral dissertation exemplifies her dedication to humanizing social issues that would otherwise be incomplete data points. In her current book project, she builds from her doctoral research and draws from Black Diasporic Feminist Thought in the Americas, critical prison studies, and medical anthropology to examine the experience of Afro-Brazilian women and gender non-conforming individuals in the criminal justice system in São Paulo, Brazil.
MEMBERS AT LARGE
Corliss Heath (Medical Anthropology)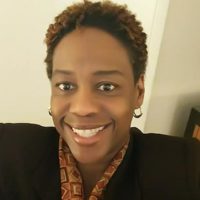 Corliss D. Heath is a Health Scientist in the Division of Policy and Data (DPD) at the Health Resources and Services Administration (HRSA)/HIV/AIDS Bureau in Rockville, MD.  There she leads and coordinates various projects, while providing guidance, evaluation, implementation, and training to assure the provision of high-quality HIV intervention, care, and treatment services to people with HIV.  Corliss D. Heath has nearly 30 years of professional experience in public health research. She is a graduate of Clark Atlanta University with a Bachelor of Science degree in Mathematics and a graduate of Emory University with a Master of Public Health degree in Biostatistics and a Master of Divinity degree, respectively. She also holds a PhD in Applied Anthropology specializing in Medical Anthropology from the University of South Florida (USF) (Tampa, FL). Her research interests include HIV intervention and care, mental health, religion and culture, women's health, black feminist/womanist theory, and health inequities and inequalities.
deandre miles-hercules (Linguistic Anthropology)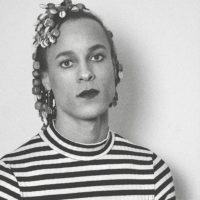 deandre miles-hercules is a Ph.D. Candidate in Linguistics at the University of California, Santa Barbara. They study how discourse organizes culture, power, and identification across axes of social differentiation, specifically focusing on Black, femme, queer, and trans communities. Their research has explored the semantic bleaching of intersectionality in academic and popular discourse, virtue signaling within the linguistic repertoire of anti-Blackness, and methodological issues in phonetic analysis of non-binary voices. Supported by a National Science Foundation Graduate Research Fellowship, miles-hercules' work has appeared in the Journal of Linguistic Anthropology, The Oxford Handbook of Language and Sexuality (2022), Pedagogy, and Gender and Language. In addition to the Association of Black Anthropologists' Executive Board, they sit on the Linguistic Society of America's OMBUDS Committee and Committee on Ethnic Diversity in Linguistics. They previously served as a graduate mentor for the UCSB-HBCU Scholars in Linguistics Program. miles-hercules has been interviewed on linguistic issues for various news outlets, including Yahoo!, Vox, and VICE. They earned a BA in Linguistics, Anthropology, and African American Studies from Emory University, where they were a Robert W. Woodruff Scholar and Mellon-Mays Undergraduate Fellow. deandre is originally from Prince George's County, Maryland, and currently based in Washington, DC.
Tracy Rone (Applied Anthropology)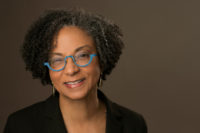 Tracy R. Rone is Interim Director of Innovation and Community Partnerships, and Associate Professor in the Department of Advanced Studies, Leadership, and Policy in the School of Education and Urban Studies at Morgan State University. She is trained as a linguistic anthropologist. Her research aims to illuminate urban education issues in high-poverty, resource-challenged contexts through an anthropological lens. She is especially interested in how identity informs academic performance, the intersection of health and educational disparities, and how narrative can be used to illuminate lived experiences in urban communities. She has served as Research Co-director for the Baltimore Education Research Consortium (BERC), a partnership founded by Baltimore City Public Schools, Morgan State University and Johns Hopkins University. She is also in engaged in work which examines the social and economic contexts of HBCUs as critical, underutilized Black ecosystems. Her activities also explore strategies for creating civic and intellectual engagement in undergraduate education. She earned a B.A. from Goucher College, a M.A. from the University of Chicago, and a Ph.D. from the University of California, Los Angeles.
Rachel Watkins (Biological/Physical Anthropology)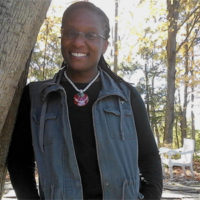 Rachel Watkins is an Associate Professor of Anthropology at American University. She is a biocultural anthropologist whose work focuses on African American biohistory and social history, bioanthropological research practices and histories of (US) American biological anthropology. Initially trained in skeletal biology, her work focused on looking at relationships between health, disease and social location in people whose remains are a part of the W. Montague Cobb anatomical collection, and the New York African Burial Ground. She situates this work within the scholar-activist tradition of deconstructing racialized interpretations of human biology, and the centering of Black bodies in constructing racial categories and hierarchies.
---
AWARDS COMMITTEE CHAIR
Riché J. Daniel Barnes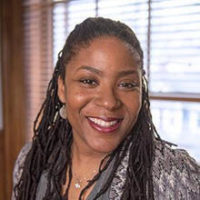 Riché J. Daniel Barnes is Associate Professor in the African American Studies Program at the University of Florida. A socio-cultural anthropologist, Barnes's research focuses on a broad range of issues concerning Black families throughout the African Diaspora, including schools, communities, and cities, Black women's roles as mothers, and gender strategy as it relates to marriage, career, and motherhood. Barnes is the author of Raising the Race: Black Career Women Redefine Marriage, Motherhood, and Community (2016), in which she coined the term "black strategic mothering" while investigating what she refers to as the neo-politics of respectability. Her book, Raising the Race, was nominated for a 2016 NAACP award, and won the 2017 Distinguished Book Award for the Race, Gender, and Class Section of the American Sociological Association. A scholar committed to excellence in teaching and mentorship, Dr. Barnes is the co-founder and director of the Association of Black Anthropologists Mentoring Program and winner of the 2019 AAA/Oxford University Press Award for Excellence in Undergraduate Teaching of Anthropology. Her research and essays have appeared in journals and readers including The Second Generation of African American Pioneers (2018), The Annals of Anthropological Practice (2015), The Gender, Culture and Power Reader (2015), The Changing Landscape of Work and Family in the American Middle Class (2008), and Cultural Anthropology: Contemporary, Public, and Critical Readings (2020). She is past president of the Association of Black Anthropologists (2019-2021).
---
MENTORING PROGRAM CHAIRS
Hanna Garth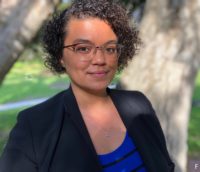 Dr. Hanna Garth is Assistant Professor of Anthropology at Princeton University with affiliations in African American studies, and the Program in Latin American Studies. She is a sociocultural and medical anthropologist who studies food access and the global food system. She studies these questions in Latin America and the Caribbean, and among Black and Latinx communities in the United States. This work has looked at the ways in which macro-level changes and shifts in local food distribution systems impact communities, families, and individuals. She has conducted over ten years of research on household-level food access in Eastern Cuba and published the book Food in Cuba: The Pursuit of a Decent Meal  released in January 2020. In addition to her work in Cuba she has an ongoing research project in Los Angeles, CA. Based on this work she co-edited the volume Black Food Matters: Food Justice in the Wake of Racial Justice with Ashanté Reese, released in October 2020. Her work has been published in Social Science and Medicine; American Anthropologist; and the Journal of Latin American and Caribbean Anthropology.
Chelsi West Ohueri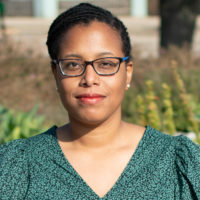 Dr. Chelsi West Ohueri is Assistant Professor of Slavic and Eurasian Studies at the University of Texas at Austin with appointments in Anthropology, African and African Diaspora Studies, and Population Health. She is a sociocultural and medical anthropologist. Her scholarship focuses on racialization and belonging in Albania and the Balkan region, global race and racism, and the anthropology of health and illness. Her current book project, based upon twelve years of extensive ethnographic research, explores the meanings and makings of race and its significance for Albanians, Roma, and Egyptians in Tirana. Her research has been published in such journals as Medical Anthropology, Slavic Review, Qualitative Health Inquiry, Public Health Nursing, and Gender, Place, and Culture. Originally from Jackson, MS, West Ohueri received her BA in sociocultural anthropology from Millsaps College and her MA and PhD from UT Austin.
VACANCIES
COMMUNICATIONS COLLECTIVE
Additionally, all committees are often looking for members. Contact the chair if you are interested in being a part of that committee.