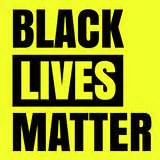 Fieldnotes on Black Lives Matter and Racialized Police Violence
In the past year and a half, protests and acts of resistance against anti-Black racism and police violence have erupted across the U.S. and the globe. Gathered under the umbrella of Black Lives Matter, this movement has taken place in the streets, courthouses, university campuses, malls, and outside police departments. Alicia Garza, Patrisse Cullors, and Opal Tometi, the founders of Black Lives Matter (the organization and the popular hashtag), describe it as an ideological and political intervention in a world where Black lives are systematically and intentionally targeted for demise. It is an affirmation of Black folks' contributions to this society; our
humanity, and our resilience in the face of deadly oppression.
This year, the American Anthropological Association established a Working Group on Racialized Police Brutality and Extrajudicial Violence. The Working Group was created in response to AAA members requests at the AAA 2014 meeting that the organization and the
discipline make efforts to track racialized police brutality, and develop resources that will assist in reducing this violence that disproportionately affects Black communities. As part of its charge, the Working Group will establish a database of anthropologists and
researchers that have research and/or practical expertise in this area, and can provide insights useful for public conversations about these issues.
Subsequently, the Working Group is issuing this Call for Papers in order to collect fieldnotes from researchers, activists, and organizers that can provide anthropological insight into these issues. On the Ground? is a series of short essays that will offer an
ethnographic lens on activities and efforts connected to Black Lives Matter and racialized police violence taking place in multiple communities and cities. With a maximum of 1,000 words, these snapshots should provide a unique perspective on the current movement against anti-Black racism and state-sanctioned violence. Essays will be published in locations appropriate for the specific essay's topic, including the AAA website (Anthropology News), the AAA blog, Savage Minds blog, and The Feminist Wire.
To apply for inclusion in this series, please send a 1,000 word submission, an accompanying image (a JPEG of the author and/or fieldsite), and a 100 word biography, to co-editors Dana-Ain Davis ([email protected]) and Bianca C. Williams
([email protected]) between July 15 and August 15. Essays will be accepted on a rolling basis, and published accordingly.