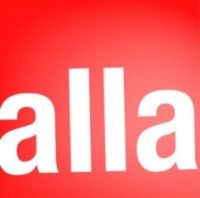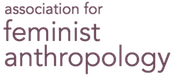 Join us on Thursday November 17th for five flash interactive workshops led by committed anthropologists to support community and career development. Workshops will take up the interest and questions brought by participants.
Registration is required for these free workshops.
 The Academic Life Course Workshops
Led by Carla Freeman, Senior Associate Dean for Faculty, College of Arts and Sciences, Emory University
Getting a tenure-track job is only the beginning of a successful academic career, and getting tenure is one juncture in the life-course of a faculty member.  In this workshop, Professor Carla Freeman will discuss the components that make a successful tenure case, the challenges candidates may face leading up to tenure as well as in the post-tenure years, and a view of the full trajectory of the academic career. What decisions about publishing, teaching and service can faculty make in order to maintain momentum and pleasure at all stages of academic life?
Led by Riche' Barnes, Assistant Professor of Anthropology, Urban Studies and Women's Studies, Smith College
Rhetoric on work-life balance is ubiquitous in professional settings, yet truly balancing family and career remain elusive. In this workshop, Dr. Riche' Barnes will explore issues related to the creation, limitations, or absence of policies allowing faculty and/or students to balance the needs of work, family, and life outside the academy. This workshop will also serve as a space to share experiences and strategies for effectively managing work-family balance in academia. Topics will include: starting a family (when), setting realistic goals (writing/job search/productivity), strategies to handle super-productivity pressure, finding time for writing, pros and cons of conference trips with kids, prioritizing multiple demands, including partners and parents. What specific skills can academics bring to particular choices, small and large, to achieve balance? Participants at any stage of their academic career and life course are welcome as we are aiming to construct a workshop where members have diverse experiences.
Preparing for a Career in Higher Education Mentoring Workshops
Led by Deborah Thomas, Professor of Anthropology and Africana Studies, University of Pennsylvania
How does one stand out in a crowded job market? How can graduate students develop the skills to craft compelling job letters, CVs and supporting materials? Although getting a tenure-track job can seem to be a mysterious process, this workshop will focus on the components of the application dossier that are within the applicant's control, and strategies for surviving the process successfully.
Led by Paule Cruz Takash, Director of Business Development & Financial Integration at SF Global
With heavy teaching loads, contingent faculty understandably find it difficult to research and publish at rates necessary to find secure employment. In this workshop, Professor Cruz Takash will share professional strategies for navigating the job placement landscape. What kinds of scholarship (traditional, public, a mix) can position oneself as a visible scholar? Involvement in AAA sections and other forms of engagement will be part of the discussion.
Led by M. Gabriela Torres, Associate Professor of Anthropology, Wheaton College, MA
A central contradiction rests at the heart of our discipline's training. Doctoral degree granting programs are designed to train students to work in similar programs, where research is the central and most rewarded feature of the job description. However, graduates are more likely to be employed in teaching-intensive institutions where a 4-4 teaching load is the norm. As a result, graduates are often ill prepared for the challenges and pleasures of working in a teaching-focused setting.  What formal and informal skills should graduate students acquire early in their careers, while on the job market and in the first years of a tenure-track job? How can faculty better prepare their graduate students for these work expectations, so that they adjust smoothly as new faculty?
Space is limited so please register at:
The Academic Life Course Workshops
https://www.eventbrite.com/e/the-academic-life-course-mentoring-workshops-presented-by-afa-aba-and-alla-registration-28121733863
Preparing for a Career in Higher Education Mentoring Workshops
https://www.eventbrite.com/e/preparing-for-a-career-in-higher-education-mentoring-workshops-by-afa-aba-and-alla-registration-28121902367